Rewiring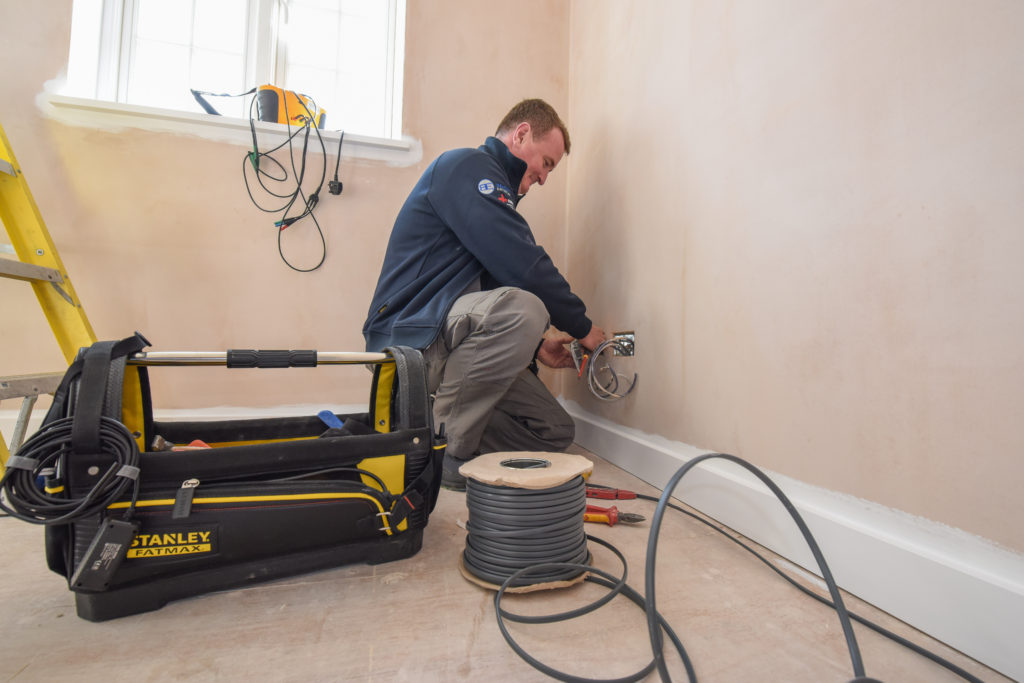 Rewiring is a procedure we undertake when certain electrical faults, outages or safety hazards occur as a result of old or outdated wiring standards.  Our experts will be able to ascertain whether or not there is a need for a full rewiring during inspection – but if you have any concerns over the performance and safety of your existing set-up, we always recommend you get in touch with us as soon as possible.
As experienced specialists, Bright Electricians are able to spot all the signs of outdated and potentially harmful wiring.  The need for home rewiring may largely be decided upon through safety testing – in which case, we will be able to find areas where home wiring does not meet current recommended safety standards.  From faulty wiring to outdated LED or VIR cabling, we will be able to find areas in need of immediate replacement to ensure that your home wiring or premises wiring is safe to continue using.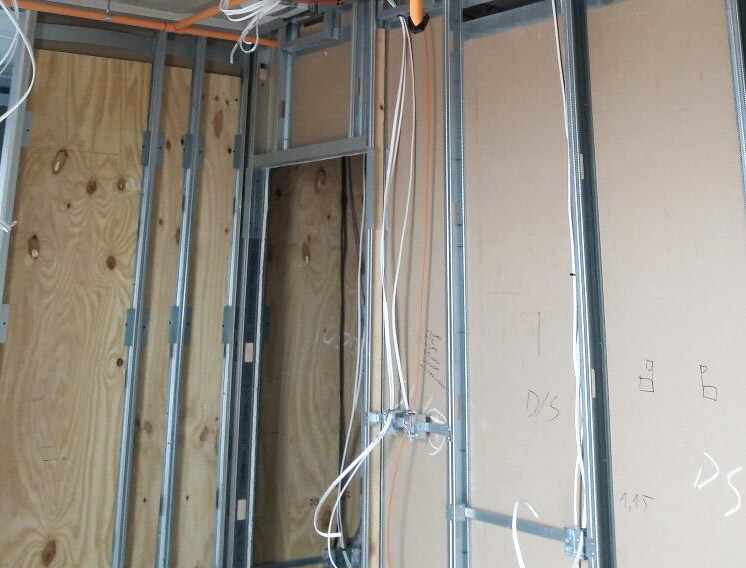 Following your free quote and consultation, our engineers will work hard to analyse your existing wiring and make replacements to ensure that your home is safe and operational within current electrical standards.  From chasing to trunking, conduits to pull-throughs, we will be able to analyse risks and advise you of any action and outcomes likely to occur as a result of our work.  Work such as chasing is recommended for new properties as this will involve effectively hiding cabling and wires within the property walls themselves – this may also involve the need for plastering and decoration.  Trunking and conduits, too, are recommended for new properties in need of complete rewiring.  In all other cases, a pull-through job – where we will simply be able to pull new wires through existing conduits – may be recommended.
Rewiring can take considerable time, potentially up to a week if extensive work is needed – though it is something we highly recommend if your home has not undergone an inspection in recent years – especially if you are experiencing faults and outages!  We do also advise that, in some cases where extensive rewiring or action is required, slight damage may be caused – in which case, we will always advise you ahead of time, and will endeavour to fix any damage that may be caused during the process.
Need your home rewiring?  Don't panic.  Get in touch with an expert today and call 02032692075 today to arrange a free consultation.